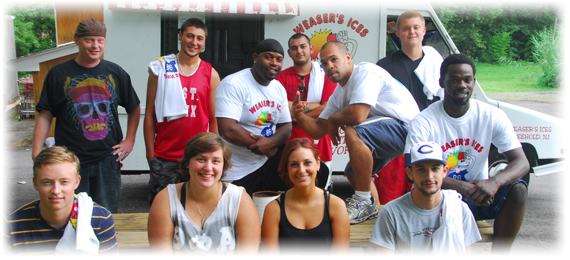 Drivers Wanted… Great Summer Job… Lots of Fun!
Weaser's Ices is hiring Drivers to run Italian Ice routes this late spring/summer/early fall in Monmouth County.  This is a GREAT summer job where you'll earn money, meet happy people and learn how to scoop a perfect Rainbow Ice!
Earn $250 – $600 weekly plus BONUSES!!!
Requirements:  Must be at least 18 years old and have a clean driving record.
Call Today!  732.780.2242